Top 12 Methods For Marketing A Painting Company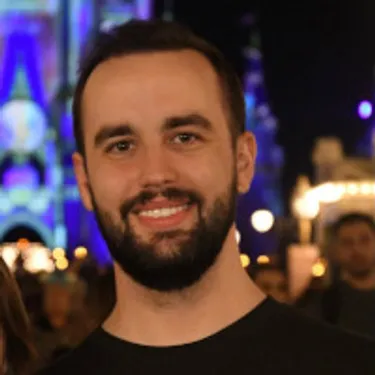 We at Fuelviews specialize in digital marketing and marketing strategies for painting companies, contact us today if you want to get a website for your painting business. Now let's go over the top 12 ways to market a painting company and get more leads for your small painting business.
1. Professional logo
Your business needs to have a good name and a professional logo. Don't be afraid to spend $100 or so on a really good-looking logo. You definitely won't regret it, it will instantly add credibility to your brand. Also handy to have if you're considering getting business cards made.
2. Painting business website
Your painting business needs a professional website that will help improve your brand awareness and consistency. Whichever marketing ideas you choose, your customers are likely to research your online presence before working with you. They're much more likely to trust you if you have a solid online web presence, brand awareness, and consistent contact information, both online and offline.
3. Door to door
When I first started my painting business in college door-to-door painting was my bread and butter. It cost me nothing to go out and knock on doors for a few hours and introduce myself to homeowners. After a few hours of asking if I could offer free estimates to any house with peeling paint, I'd walk away with a couple of estimates set up..
4. Cold calling, literally
Call realtors and businesses in your area and introduce yourself. This method isn't very reliable in my experience. But it can be done from wherever, for free, and is very easy compared to door-to-door marketing.
5. Lead services
The dreaded lead generation services. These are online platforms that sell the information of people that are looking for a painting contractor. Something that I like about lead services is that you usually only pay when you get a new lead, although unfortunately, these leads don't always turn into estimates. These platforms vary when it comes to the quality of their leads, and they also vary by your business location.
6. Networking and events
Get out there and make some friends. If you're passionate about running your business, you can bet that you can find some like-minded people at local entrepreneurship events.
Go to these networking events and meet other business owners in your community. You're very likely to find some new clients, and potentially some very big ones!
7. Google my business
Google My Business is a free local business marketing service that helps business owners and marketers control how their business profile is seen on Google search results and Google maps, as well as other critical company information such as your name, address, phone number, website link, and hours of operation.
8. Google ads & pay-per-click marketing
Pay-per-click marketing can be a relatively cost-effective way of getting high-quality leads. Google search ads show up when people are "googling" relevant terms like "painters in (your city)." You pay Google every time someone clicks one of these links. This is how a lot of lead services get the leads they're reselling.
9. Search Engiine Optimization (SEO)
The holy grail of marketing methods. Search engine optimization or SEO is the practice of tweaking your website and overall internet presence in an attempt to rank higher in search engines and drive organic traffic. It takes a long time to pay off, but once it does it's like riding on a rocket. I started doing SEO for my painting company in early 2017, and by the summer of 2018, I had doubled my annual revenue and drastically lowered my marketing costs. It's a journey, but it's worth it.
10. Facebook ads
Facebook ads can be a fantastic way to connect to your customers. Setting up ads through the Meta business suite is very easy, and the ads can bring a pretty good ROI, especially if you entice customers with a limited-time offer.
11. Physical media - lawn signs, shirts, car magnets, etc
If you're ready and willing to spend some dough, you can spread the word that you're open for business. Head into a local print shop or head over to an online service like Vistaprint to get lawn signs, t-shirts, car magnets, and banners. Make sure your designs clearly show: That you're a painting service. That you offer free estimates. Your phone number and website URL.
12. Referrals and repeat customers
The gift that keeps on giving, satisfied customers. If you do good work, and you hire the right people, success will follow your business forever. When customers are satisfied with your work, reach out to them. Happy customers can be mined for more potential customers, testimonials, and reviews. Ask for reviews, ask for referrals, and let them know that you would love to work with them again in the future. You might be surprised at how many people reach out to you again for more work.
This article is for educational purposes only.Fuelviews, Inc. does not warrant or assume any legal liability or responsibility for the accuracy, completeness, or usefulness of any of the information contained herein.